Wednesday, December 19, 2007
Posted by

Matt Hewitt
at 1:26 PM
No comments:

Posted by

Matt Hewitt
at 1:21 PM
No comments:

Monday, December 17, 2007
While I'd rather not have you guys see 'The Dust' on Youtube, as it deserves to be seen in higher resolution, on a bigger screen and with decent sound, I figure it may be awhile till I get it on DVD (probably once I get back from a Thailand trip in early Feb.). Even then, for those of you who don't live in SF it may be longer still . . . So, feel free to watch it, but don't consider yourselves as having seen the real thing, because it's a hell of a lot better when it's on a real TV. Also, Kinsey has his own cut which will be on the DVD (with the fabled 'shitting' scene!).





Enjoy, I'll get you guys the real deal soon enough!
Posted by

Matt Hewitt
at 1:15 AM
No comments:

Wednesday, October 10, 2007
I just put together a photo book of production stills, artwork and ads from/for our movies. I had 12 made and I'm afraid I'll have to sellem' rather than givem' to recoup my losses . . . anywho, they cost 10 bucks, are nice n' shiny . . . make a fine addition to the library or coffee table. Chances are if your reading this, you're probably in it! It's 24 pages of YDGN glory . . . color and black and white, medium sized soft-cover featuring the photographic talents of Janelle Evans, Tyler Bjarke and me! Matt Hewitt, that's who! Send me a line if yer 'inarested.
Posted by

Matt Hewitt
at 9:18 PM
1 comment:

Over the summer we filmed "The Dust" in Marysville, Utah. Two versions of the footage are concurrently being edited. One edition, edited by Kinsey Van Ost will likely empahsize action and tension, whereas the other cut, by Matt Hewitt, will be propelled by a sludge rock soundtrack - hopefully consuming the viewer with an overbearing malaise of metal and misery. Both should be done by December 2007 . . . released on the same DVD.
Here is the trailer . . . giving one a sense of the atmosphere.
. . . and some ad thingies . . .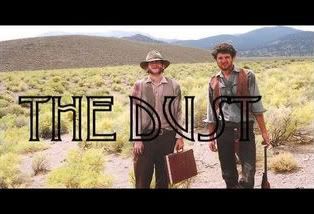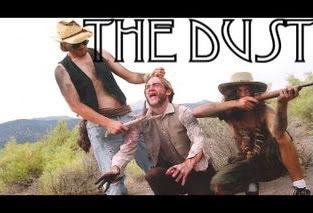 . . . check back for updates.
Posted by

Matt Hewitt
at 8:51 PM
No comments:

Blog Archive

Contributors